Runewars Miniatures Game: Meet 'n Greet on Wednesday, November 21st!
The battle for Terrinoth begins on Wednesday, November 21st!
Runewars Miniatures Game: Meet 'n Greet!
Come on out to The Wandering Dragon to learn this exciting miniatures game, play a regular match, or just meet some of the other players in the area. Bring your painted army to show off your painting prowess!
RSVP Here!  Runewars: Meet 'n Greet: Wednesday, November 21st 6:00pm-9:00pm
Figures and maps will be provided, all that's needed is you!
Stay tuned to Meetup for additional dates coming soon…
Runewars Miniatures Game
For years, the armies of Waiqar the Undying have stayed within their borders, launching only minor raids across the border. But now, a nameless threat stirs within the Mistlands, and legions of undead cross into the realm of Terrinoth under Waiqar's command!
The Daqan Lords have sounded the call to war, and their finest generals lead armies of warriors and golems to take up defensive positions in the border territory of Roth's Vale. The first battles of the next great war are about to begin.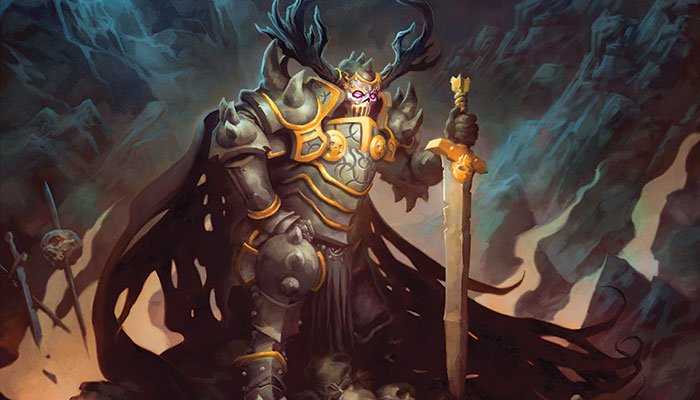 Runewars: Miniatures Game is a two-player miniatures game of battles between the great powers of Terrinoth. Innovative command tools, four distinct factions, and countless ways to customize your experience combine to offer an unparalleled miniatures gaming experience in RuneWars!
In each game, you and your opponent will gather armies of miniatures and lead them into battle—blocks of infantry will maneuver for position, cavalry wings will wheel and slam into a weakened flank, and monstrous Rune Golems, Spined Threshers,  towering Aymhelin Scion or Carrion Lancers will smash through formations of lesser warriors.
This is Runewars. Find out for yourself on Wednesday, November 21st at The Wandering Dragon!